Pools to enter the Elimination Chamber Pick 'Em contest are now open!
Prizes are:
First place: $500
Second place: $100 and a shirt from @CollarxElbow
Third place: $100
Fourth place: $100
Fifth place: $100
6th-10th place: A $25 gift card from prowrestlingtees.com

MVP Points:
1st-5th place: 50 points
6th-10th place: 45 points
11th-15th place: 40 points
16th-20th place: 35 points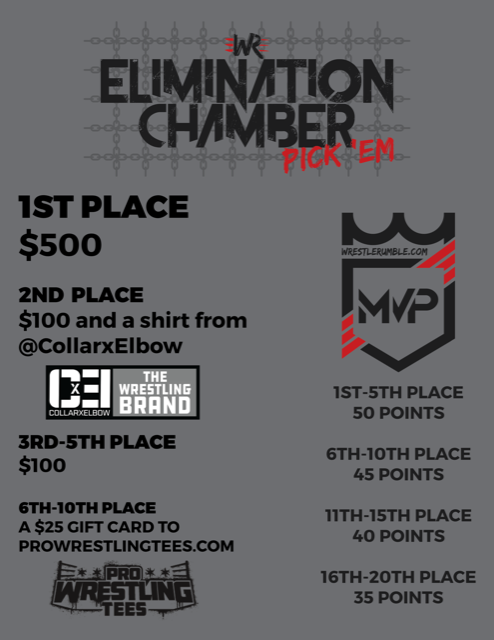 Official Rules:
The Elimination Chamber Pick 'Em contest is a points system where the winner will be the contestant with the most points. Contestants can earn points by correctly picking the winners of the Elimination Chamber matches and other prop questions. The winners will be announced by the end of Smackdown Live two days after the Elimination Chamber. Your highest score will be used. Entrants can win one prize. Any match moved to the pre-show will not count towards your point total. The winner will receive their cash prize via Paypal on Tuesday Feb.27th Runners up will also receive their prize money on Tuesday Feb. 27th If Paypal is not an option for the winners, a cashier's check will be mailed and a tracking number will be provided.
Questions or issues? Please contact us at wrestlerumble@gmail.com
WrestleRumble.com is not affiliated with WWE in any way and is an independent contest.
Sponsors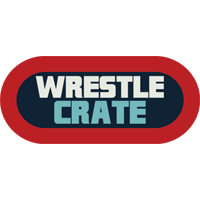 Promo code RUMBLE for 10% OFF your first crate.
Subscriptions start at just $9.99.