The Survivor Series Pick'em Challenge Winners Are. . .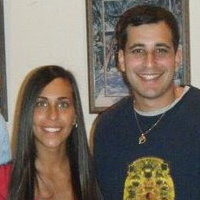 1st place winner Adam Fisch
Was that just me or was that a lot of confetti? The confetti dust has settled from Survivor Series and Roman Reigns is now a FORMER WWE World Heavyweight Champion as Sheamus put a damper on his evening. Atlanta, GA saw a crazy ending to Survivor Series and the beginning of Sheamus' 4th title reign.
Speaking of reigns, Adam Fisch is now the reigning, defending, undisputed Pick 'Em champion of the world! Hailing from Fort Lauderdale, Florida, Adam sailed his way to 84 points and $500 big ones. Adam is on Twitter @noles4life and on Facebook at adam.fisch.9 Congrats, Adam!
2nd place winner Mickey Foley
Adam had to fend off Mickey Foley, son of WWE Hall of Famer Mick Foley, to secure first place. Mickey also had 84 points but was bumped to second place after going all the way to the third tie-breaker. Mickey cashed in with a cool $125.00 #FightOwensFight !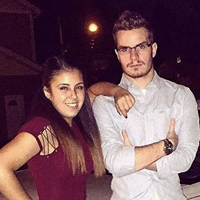 4th place winner Frank Satira
Andrew Tidwell from St. Louis, Missouri logged 83 points en route to third place and $75. Great work! Andrew won the tie-breaker for sole possession of 3rd place after going to the very last tie breaker against 4th place winner Frank Satira of Pittsburgh, PA. There were a handful of others with 83 points who were knocked out after the tie breakers. Check Frank out on Instagram @frank_satira. Frank wins any shirt of his choice courtesy of @WWEShopDEALS
Thank you to everyone who participated in the Survivor Series Pick 'Em contest! Check back soon for updates on the next Pick 'Em. Take a look at some of the other top names:
Adam Fisch 84
Mickey Foley 84
Andrew Tidwell 83
Frank Satira 83
Rob Deleo 82
Matt DiDonato 82
Matt Mcshane 82
David Anderson 82
Joey Bricco 82
Dylan Smith 82
Ryan Moore 82
Jayson O'Neill 82
Danny Dawes 82
Derek Zukiwsky 82
David Anderson 82
Huskie Howard 82
Paul Poltrictzky 82
Noelle Foley 81
William Archiello 81
Matt Ruddick 81
Paul Poltrictzky 81
Julius Daniels 81
Craig Merczak 80
Adam Fisch 80
Joe Mattarelliano 80