The Results are In!
It was long overdue, but Bray Wyatt finally captured WWE singles gold! About 90% of the Pick 'Em entrants went with Wyatt in what turned out to be a sure thing. What may be more impressive than Wyatt's Chamber match victory is Lee Campbell's PERFECT Pick 'Em score! The man with the master plan aced every single question like the Eater of Worlds he is! (The "Who will win the Nikki Bella vs. Natalya match?" was removed since there was no winner). Lee punched his ticket to WrestleMania thanks to his perfect picks. Congrats, Lee, you are now atop the throne!
Mr. Consistent AKA Ben Palmer finished in second place with 237 big points. @BPalmer1227 holds down Westport, Mass like a champ. Nice picks, Ben!
Another top notch Pick 'Em player, Brian Kelly, finished in 3rd place with 203 points. Brian hails from New York and is always in the conversation. Check him out on Twitter @yungbeasley80.
Jordan Vaughn of Everett, Washington lands in 4th place with 202 points after edging out Fairfax, Virginia's Travis Small via the tie breakers. Check Jordan out on Facebook.
Justin Chavez @justinchavez80 of Fort Worth, Texas makes an impressive showing with his 201 points and 6th place finish. Good work! Hot on Justin's trail was Christian Czesak of Schaumburg, IL with 200 points. Christian speaks nothing but the truth on Facebook.
Rounding out the top 10 were Scott Gotta, Michael Hensley and Tatum Candler with 199, 197 and 194 points, respectively. People Power is contagious, Scott Gotta @Gotta_Tweet_ knows this! WWE Champion Bray Wyatt and Michael Hensley look like two peas in a pod. The possible next member of the Wyatt Family is on Twitter, Instagram and Snapchat @MHshow21 and another Twitter handle @ProWrestlingTlk. Last but not least, Cameron, Wisconsin's own Tatum Candler is on Twitter @tcandler13.
We had some heavy hitters in the top 10, great picks everyone! Thanks to every who entered the Elimination Chamber Pick 'Em contest! We will have an announcement on our next Pick 'Em and big prize list soon. Stay tuned! Follow us on Twitter and Instagram @wrestlerumble and on Facebook.
Elimination Chamber Winners
1st Place Winner: Lee Campbell
2nd Place Winner: Ben Palmer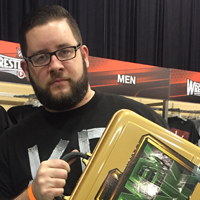 3rd Place Winner: Brian Kelly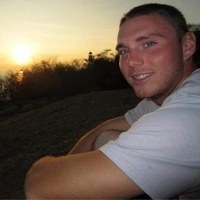 4th Place Winner: Jordan Vaughn
5th Place Winner: Travis Small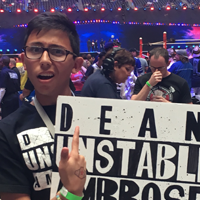 6th Place Winner: Justin Chavez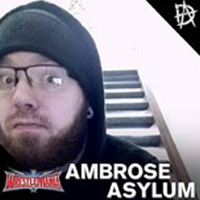 7th Place Winner: Christian Czesak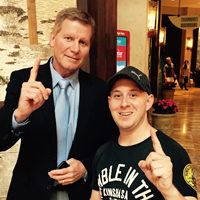 8th Place Winner: Scott Gotta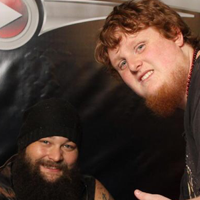 9th Place Winner: Michael Hensley
10th Place Winner: Tatum Candler